Here are some of the team!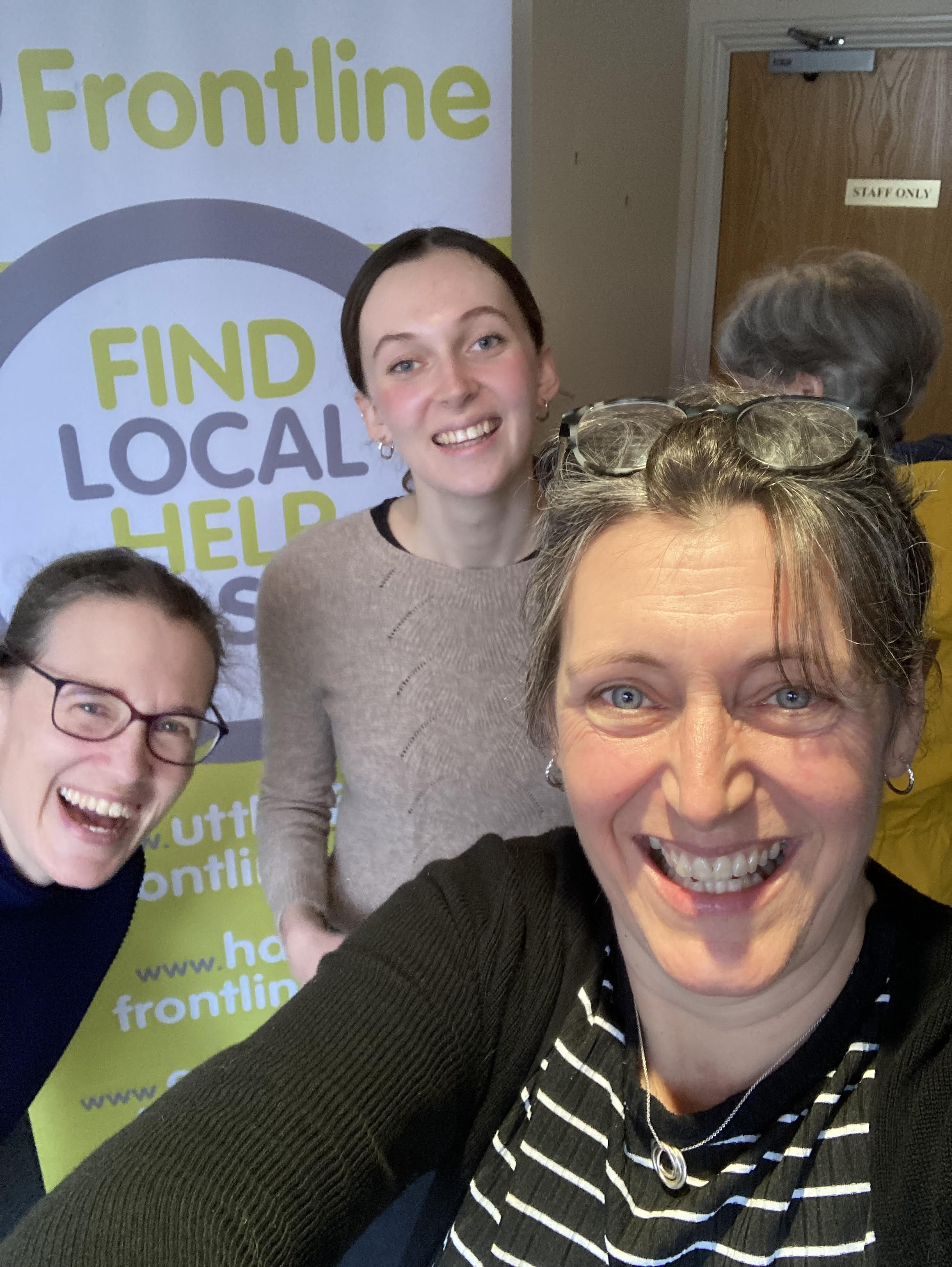 If you want to add a service or become a referral partner to any of our sites, please register online (click Sign In/Register button) and Jane will be in touch. Alternatively, you can call us on 01799 618849 or email us on info@frontlinereferrals.org.uk
If you are interested in finding out how easy it is to get Frontline in a new district or county, please give Amy a call on 01799 618842 or email amy.rowson@frontlinereferrals.org.uk.
Essex and Herts Frontline Helpline: 01799 618855
Northumberland Frontline Helpline: 01799 616655 / 618855
​CONTACT DETAILS
Frontline Referrals Ltd
Barnards Yard
Saffron Walden
Essex
CB11 4EB
info@frontlinereferrals.org.uk
01799 618855
Monday to Friday 9am-4pm
Frontline Referrals is a community project. Thank you to all services and users of this site who are actively improving local joint working.